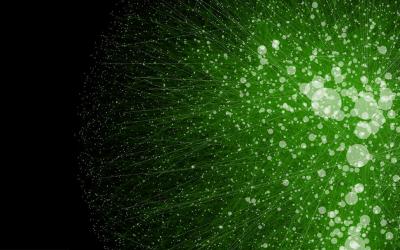 Building Brain-Tumor Atlases
Glioma Evolution Under Therapy
The overall objective of this project is to determine whether standard therapy selects for specific neoplastic cell types; to compare immune-cell composition between primary and recurrent GBMs and between hypermutated and non-hypermutated recurrent GBMs, and to elucidate cell-surface neoantigen targets for immunotherapy. Our central hypothesis, based on our preliminary scRNA-seq, is that standard therapy enriches for highly immunosuppressive mesenchymal cells at recurrence. The rationale for the proposed research is that a scRNA-seq and scATAC-seq based study of primary/recurrent patient-matched GBM pairs will produce an unprecendeted atlas of GBM cell types and their evolution under therapy. This will enable us to derive novel neoantigen targets for recurrent GBM, and significantly increase our understanding of the local immune response in recurrent, hypermutated GBM.
Related Publication
Wang L, Babikir H, Muller S, Yagnik G, Shamardani K, Catalan F, Kohanbash G, Alvarado B, Di Lullo E, Kriegstein A, Shah S, Wadhwa H, Chang SM, Philips JJ, Aghi MK, Diaz AA. (2019) The phenotypes of proliferating glioblastoma cells reside on a single axis of variation. Cancer Discov pii: CD-19-0329. doi: 10.1158/2159-8290.CD-19-0329. [Epub ahead of print]
---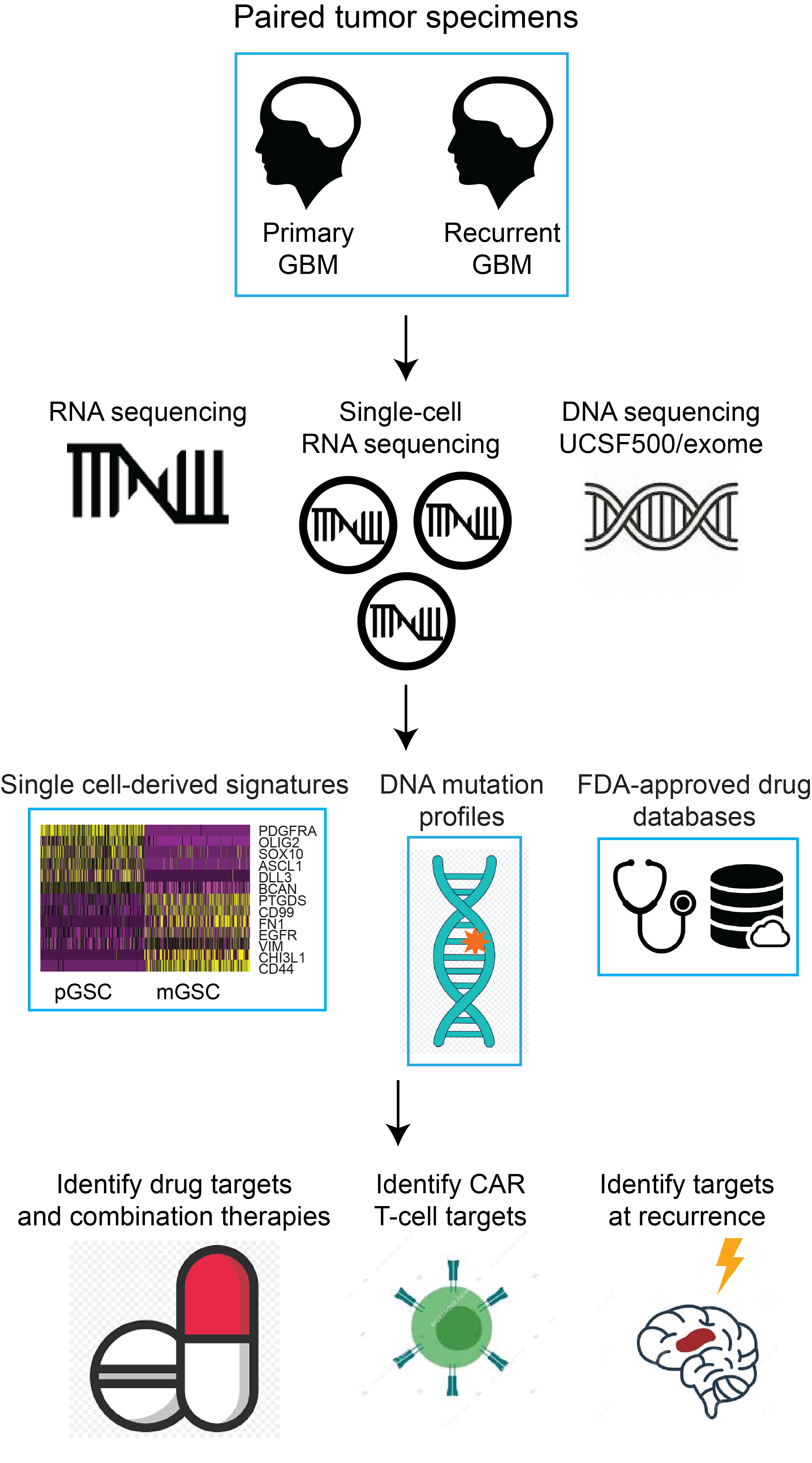 ---
Project HOPE
Pediatric and Adolescent and Young Adult (AYA) high-grade glioma represent a high unmet need. The majority of these patients will have short disease control intervals with essentially no standard of care other than radiotherapy. Less than 10% of children with diffuse midline gliomas survive greater than 18 months. Those with cortical high-grade gliomas have an estimated 20-25% 3- to 5-year survival rate. Especially underserved and understudied are older children, adolescents and young adults, age 16-39 years, with malignant gliomas.
The goal of this project is to generate a draft single-cell atlas of pediatric and young adult, high-grade glioma specimens. The Diaz lab is one of 4 labs (Diaz, Filbin, Iavarone, Suva) performing single-cell profiling of clinical specimens for this consortium project. We will produce a comprehensive map of cell states and paracrine signaling networks in pediatric malignancies. This work will enable precision medicine for childhood brain cancers.